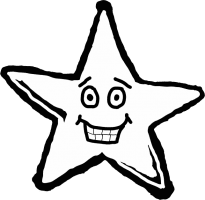 Auckland's Real Santa Claus
Seeing is believing!
Ho! Ho! Ho! Based in Auckland, New Zealand. The real Santa Claus is here. Impress your family and friends by booking me for your next event, or enjoy my videos!
Follow me to see where I will be next.
Highly recommended!
"We booked Real Santa for a Christmas party, need less to say, it was a massive hit! Not only did the children have an awesome time, but so did the parents. Highly recommend!"
This is more than a job to me
Meet the man behind Father Christmas.
I was told that I was destined to be Santa Claus when I was a child. All of my aunties likened me to my Uncle Jimmy, who was a professional Santa Claus in Miami back in the 1970s and 1980s. They said I had his looks and personality, minus the beard at that time. Ho Ho Ho. I loved my uncle Jimmy dearly. He truly was the living embodiment of Father Christmas and as a child I simply adored him. I couldn't think of a better person to grow up to be just like.
Learn more about Santa and Mrs. Claus.
"This was the best Santa experience we have ever encountered and the girls are still absolutely over the moon excited with the magic of Christmas."
"The kids absolutely loved meeting Santa, and he made sure to spend some time with each one of them. He was such a fantastic addition to the Christmas party, and made it extra special for the families."
"The best ever! This is the Real Santa!"
Personalised services for all my customers!
Hire the Auckland Real Santa and Mrs Claus and make some wonderful Festive fun and frivolity at your next Christmas Party.
Santa and Mrs Claus can entertain with live music and host a Santa Show in character.
Book Santa to record a personal video message or to make an appearance at your club, school, workplace, grotto or event.
Hire The Real Santa Claus to promote your Auckland store or business this Christmas.
Hire Santa, his mobile grotto and his group of cheerful elves. Mrs. Claus will make an appearance as well!
Ever though of getting married by Mrs Claus with Santa as Best man?   Mrs Claus is a bona fied Celebrant.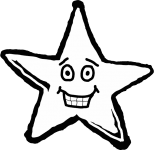 Who doesn't love a good jingle
Videos for the whole family to enjoy!
Enjoy my various youtube videos for free, if you like what I am doing, book me for your next event. Otherwise book me for a personalised message today! 
View the Real Santa's gallery
Or view my social media for more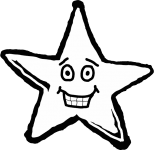 Contact the Real Santa Claus & book today!

For commercial or media bookings please contact Santa's agent Sarah Valentine on 09-827 9995
For all other booking enquiries please use the form or email me directly.
Email : enquiries@realsanta.co.nz